Welcome to God's Little Acre, a little corner of the web that contains many of my favorite inspirational and spiritual growth poems and stories, Christian and other clean funnies and cartoons, words of wisdom, Christian midis, daily blessings and devotionals, and other pages of interest that I hope will bring laughter, warmth and peace to your soul and spirit.



"When I stand before God at the end of my life, I would hope that I would not have a single bit of talent left, and could say, 'I used everything You gave me'." - Erma Louise Bombeck





PRAYER GARDEN

The Prayer Garden at God's Little Acre
is always open!

Are you or someone you know and love in need of prayer? Just leave your prayer requests for me
and my prayer warriors at any time. Someone will begin praying as soon as the request is received.
---
DAILY BLESSINGS
A Daily Verse, Psalm, Proverb and Promise provided by Christians Unite
---
DAILY DEVOTIONALS
Morning and Evening Devotionals by C.H. Spurgeon

Updated every morning and evening
Faith Walk Daily Devotional

Tony Beckett and Woodrow Kroll walk you through the Bible in a year. Updated daily
Faith Writers Daily Devotional
Devotionals by different Christian authors. Updated daily
Two Minute Meditation
From Heartlight, a positive resource for daily Christian living.
Updated daily
---
We will never forget!
---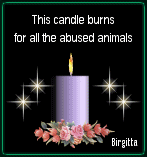 ---
---
AUDIO BIBLE
There are four different ways to appreciate the Bible in a audio format as read by Max McLean, narrator of the Listener's Bible. Listen to your favorite or enjoy them all!
Verse of the Day
Today's Proverb
Today's Bible Devotional Scripture Reading
Bible in a Year
As the narrator of the Listener's Bible, McLean is committed to recapturing the early oral tradition of telling the Bible story with clarity and power. He brings a unique blend of dramatic expression and theological understanding that make listening to the Bible a joyous, rewarding experience.
---
BIBLE QUIZES
Daily Bible Trivia Quiz

provided by Christians Unite
Weekly Bible Challenge

provided by Back to the Bible
---
---
God's Little Acre
was born on
January 1, 2003
---
The Different Gardens at God's Little Acre

Spiritual Growth Poems and Stories: Poems and stories to help you find your spiritual way in life.

Inspirational Stories: Stories to inspire you and touch your heart and soul.

Funnies: Just for laughs! It will help you leave your troubles behind! Christian and other just for fun clean humor.

Cartoons: Daily and weekly cartoons of a Christian nature as well as other clean, just for fun cartoons.

Words of Wisdom: Quotes and sayings that really make you think and will help in your everyday life.

Christian Midis: Music for your listening pleasure and personal spiritual enjoyment.

Daily Bible Stories: Everyone loves Bible stories! Go through the Bible in six months and then start all over again, In the Beginning...

Prayer Garden: Leave a prayer request for yourself or someone you know and love.

Statement of Faith: What I believe in.

WebRing Memberships: Search through the Christian web rings to find more of the peace and spirituality you seek in life through the Lord Jesus.

For My Sister, In Memory: My tribute to my sister who desperately struggled with Bipolar Disorder and left this world way too soon.

My Pets: Say no to animal testing. "The question is not, can they reason? Nor, can they talk? But, can they suffer?"

---

GUESTBOOK

Please sign my Guestbook before you leave.
I'd love to know that you stopped by!

---
---